Switch to postpaid
online to enjoy
50% discount
Starting at
200฿
per month
Fastest Speed
With Most Data
Starting at
299฿
per month
Pay per second
Talk
1.80 ฿/min
Online Only Deal!
Get 50% Off for 12 Months
Starting at
350฿
per month
View all packages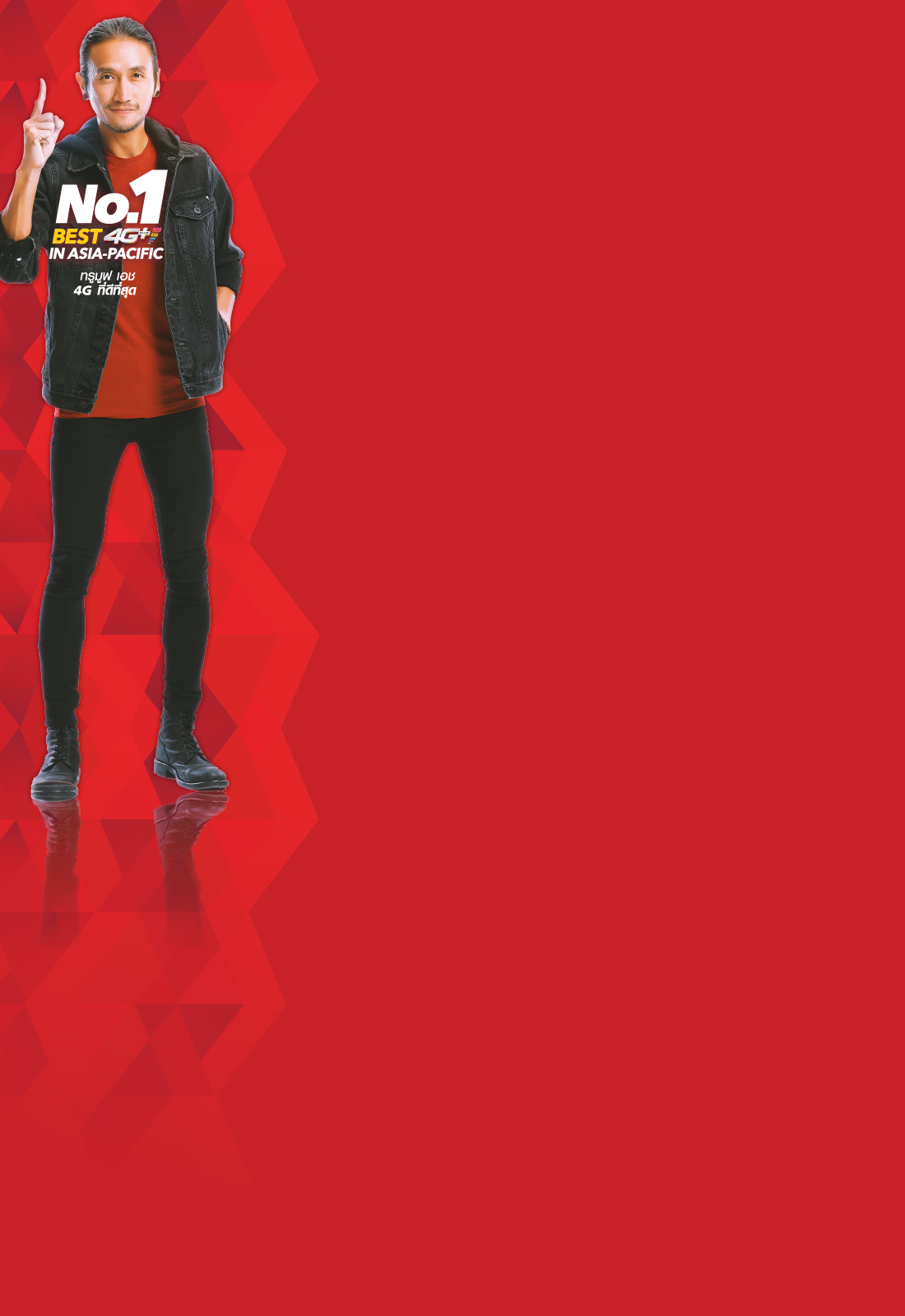 Watch Premier League Free on TrueID App & Get TruePoint
More benefits
Use or buy
extra package every ฿50

- Watch Premier League
on TrueID app
free for 24 hours
More benefits
Get the same amount of
TruePoint as usage
or price of purchased package
TOP UP BONUS
Top up ฿100 every 30 days
GET FREE :
- Free data for TrueID app
for 30 days

- Unlimited WiFi
for 30 days
Free Non-stop Internet
Every Day
1.5 satang/sec (1st min is ฿1)
Service rate
1.50 ฿ / MB
of 100 Mbps max speed
More benefits
Get free non-stop internet
at speed of 384 Kbps
everyday until midnight
after using ฿15/day of internet
View all packages
Easy Top Up
More ways to Top Up
True Shop and convenient store
No waiting in line when you Top Up with
at any True Shops and around town on BTS/MRT stations
True Shop and convenient store
Let our staff help you. Go to one of these shops and just tell the shop staff your phone number and the amount you need.
Please ensure your entries are correct.