Select Model
True SMART 4G Adventure -

device.capa

/

device.color
device.buy_type
:
device.price
฿
(SAVE

device.save

฿)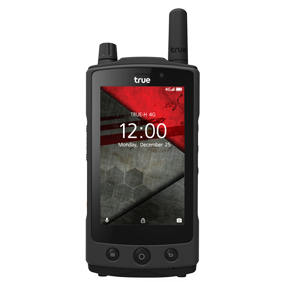 Please select color and Capacity
Available at True Shop
Available at True Shop
Product Specifications
The New Rugged Smartphone from True
• IP68 certified dust and waterproof
• Push-to-talk function available
• Capable of being used as a portable power bank
• Support 4G, VoLTE, and VoWiFi
• Android 7.0
• Internal memory 8 GB and 1 GB RAM
• 5 MP rear camera with flash and 2 MP front camera
Key Features
• Network: 4G : 850/900/1800/2100 MHz
3G : 850/900/2100 MHz
2G : 850/900/1800/1900 MHz
• OS: Android 7.0
• Chipset: Quad-Core 1.3GHz processor
• Screen: 4.0"
• Voice: VoLTE, VoWiFi
• Rear Camera: 5 MP
• Front Camera: 2 MP
• Memory: 1 GB RAM + 8GB ROM, enable microSD card up to 64 GB
• Connection: Wi-Fi 2.4GHz, Bluetooth, Micro-USB 2.0
• Battery: 4200mAh Li-Polymer
• Warranty: 15 Months
Quick Guide & Warranty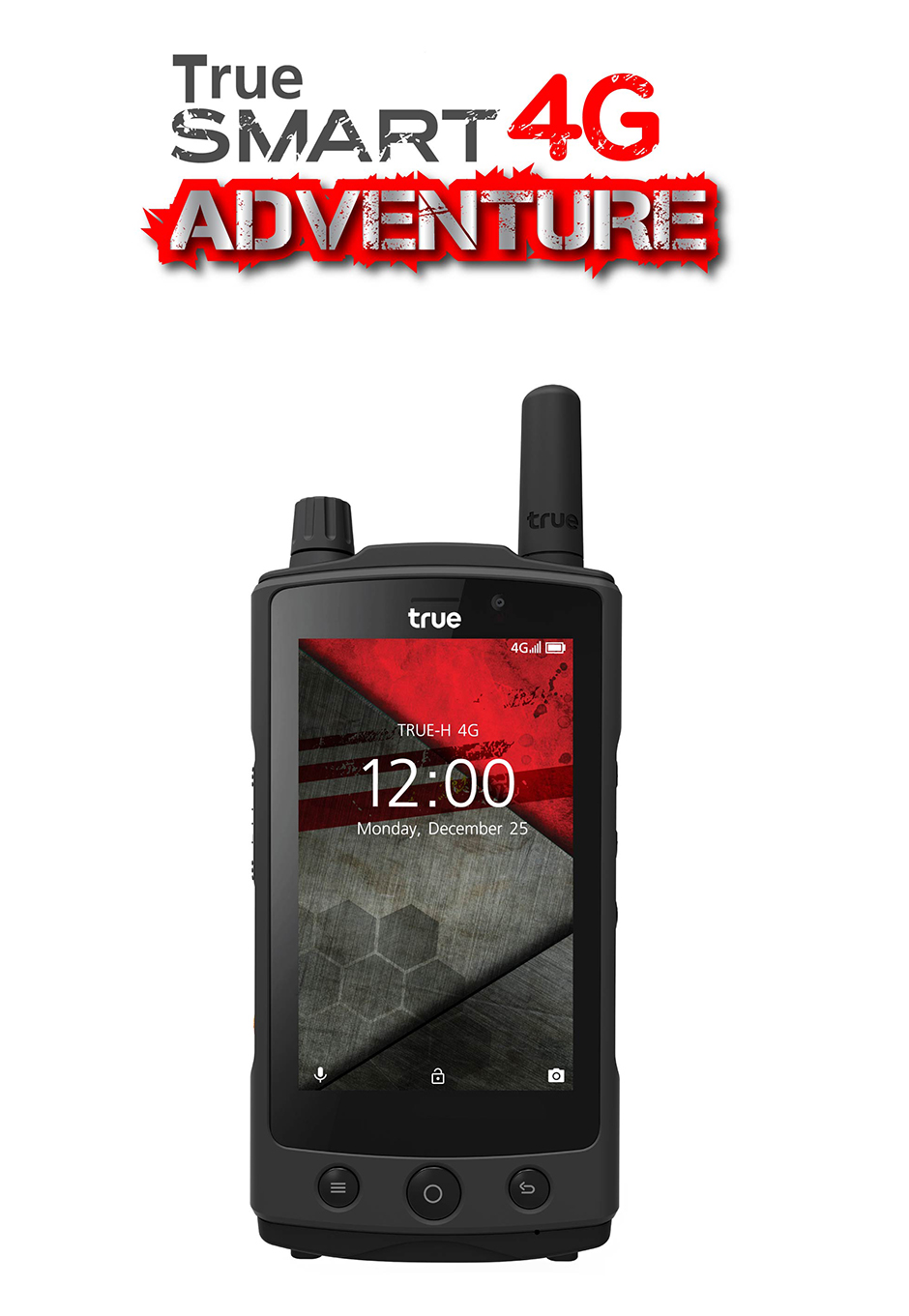 Built for Rough Terrain
Water-proof, liquid-proof and dust-proof True SMART 4G Adventure has been tested under specific controlled environments and passed the water-proof and dust-proof international ratings of IP68 (as specified in the universal standard IEC60529, tank protection level (IP code) test condition: fresh water depth 1.2 meters for 30 minutes). Although True SMART 4G Adventure has been tested under different conditions in the lab, there is still a chance that damages may occur from some other circumstances.

To prevent any damage from liquid during use, please make sure you DO NOT:
• Use the handset while swimming or taking a bath.
• Make a phone call during shower, skiing, waterfall touring, water surfing, jet skiing, or any activities that intentionally put the handset directly in contact with water.
• Use in places with high temperature such as a sauna or steam room.
• Intentionally dip or submerge it in the water.
• Use the handset when reaching temperature out of 0-40 Celsius range or high humidity.
• Drop the handset or crash it with other objects.
• Charge the battery when the handset or any handset accessories are in direct contacts with water or liquid.
• Modify any part of handset without permission.

You should ensure to prevent the True Smart 4G Adventure from water, liquid, or other chemical exposure such as salt water, sea water, soap water, pool water, perfume, bug spray, UV cream, oil, glue cleaning agent, and/or other similar liquid. Should your handset come into contact with these agents, please follow cleaning instructions below.

Basic cleaning instructions
Contact with water or liquid
If True SMART 4G Adventure comes into contact with water or liquid, clean it with a soft cloth such as a towel. After cleaning, place it at a ventilating place and avoid making the handset dry by any hair dryer or a using objects such as cotton bud or tissue paper.

Contact with water and muffled speaker/microphone
First, check if there is any water or liquid left inside the microphone / speaker. If there is water or liquid inside, use a clean soft cloth to completely dry the water at the microphone and speaker. Having water or liquid at said areas might reduce the operation efficiency of the speaker or microphone.

Contact with dust or dirt
If there is dust or dirt on the handset, clean it off with a clean soft cloth such as a towel. Do not use cleaning products such as cleaning agents and do not use air-pressure tools on the handset to clean.

True SMART 4G Adventure is water-proof and dust-proof. You should follow these instructions thoroughly in order to maintain the best performance of water-proof and dust-proof handset. Not following these instructions may result in damages to your handset. It is also not recommended to remove the back cover or the battery by yourself. If you encounter any problems, please bring it to our True Shop service center or authorized True partner stores.

Note: If after our inspection, there is any liquid inside the components of the handset or the sealed system, and your handset has been modified from repairing without permission, the warranty of True SMART 4G Adventure will end immediately.