Special offer for the new in-flight data roaming package
Exclusively for postpaid customers! Never miss any important moments and stay connected on social media anytime even when you are ten thousand feet up in the air with AeroMobile In-flight package.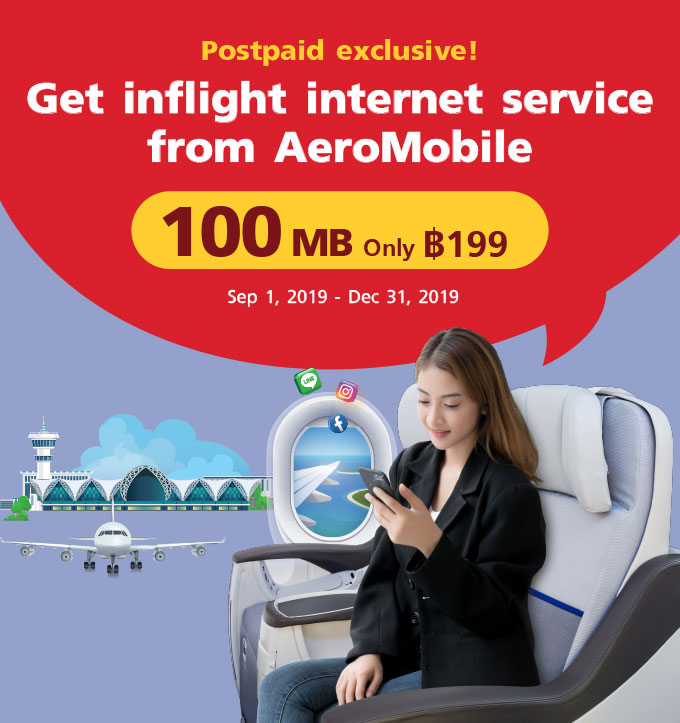 TrueMove H postpaid customers can now use the in-flight internet at a special price with the new AeroMobile In-flight data roaming package. To check the airlines or aircraft with in-flight connectivity services, visit AeroMobile website. For more information, contact TrueMove H Care 1242 (available 24 hours).